The Wild Ride - A washing adventure
Idea #756
By Matthijs Zwinderman
"Exciting" is not a word many people will use to describe doing the laundry… The Wild Ride will change this: it will make you want to do laundry five times a day!
The uniquely shaped washing machine is easy and safe to mount. You select a program and you ride your machine like a mechanical bull. After a thrilling adventure your wash is clean. The shaking mechanism of the machine makes sure your laundry is clean faster and safer!
The optional "pleasure-knob"
This knob will make doing the laundry an amazingly sensual experience. The magnetic knob easily and securely clicks onto the washing machine and from that moment on, The Wild Ride becomes wild on a whole different level! As you and your washing machine climax together, you may feel dirty, but your laundry is clean!
click for bigger: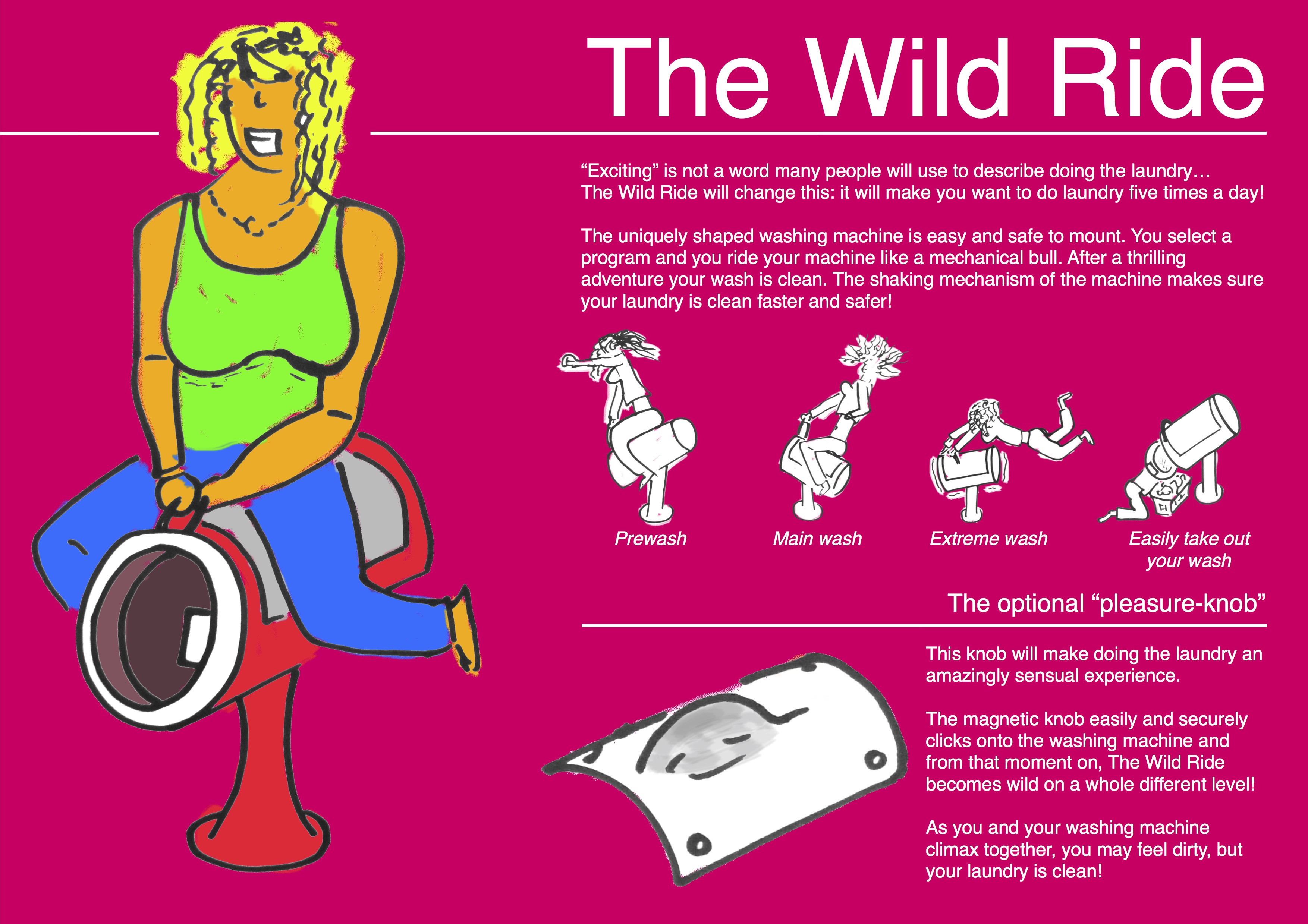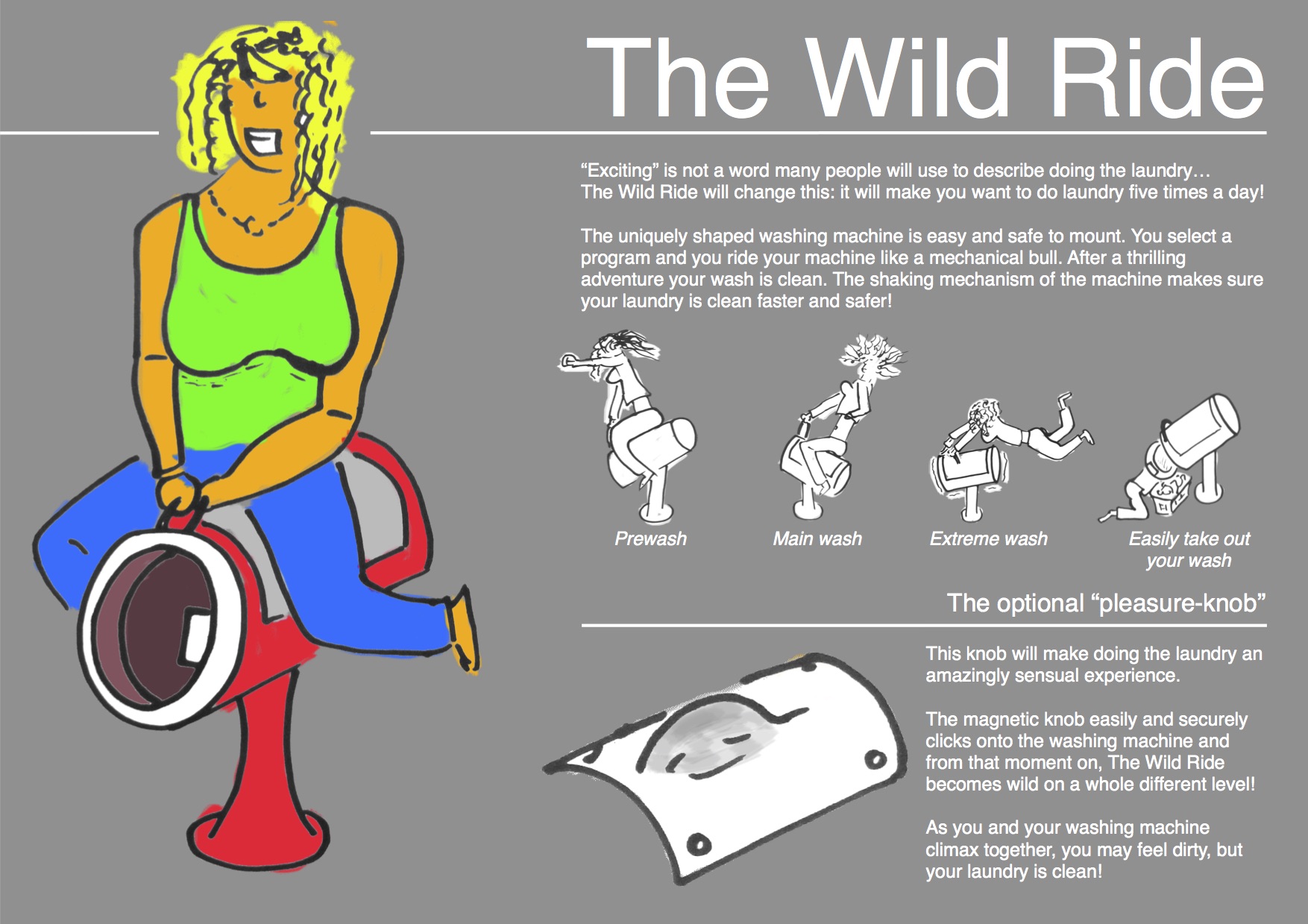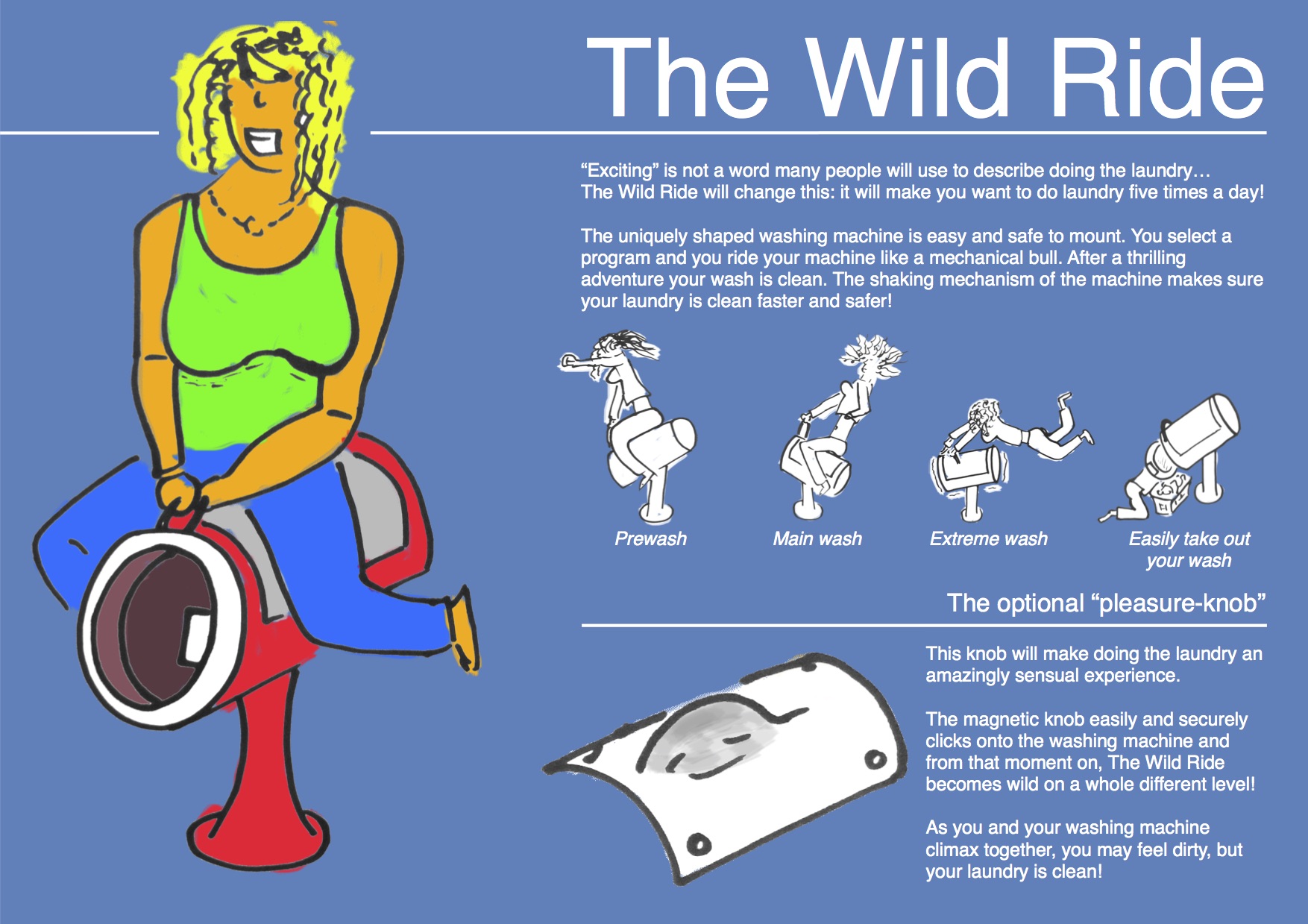 ---
---
---